Create a single source of truth for all your questions and use cases
It's time to discover new and valuable people analytics insights across your organization - and scale it. The People Analytics Platform integrates and automates your disparate data sets and forms a synchronized data model that you can use to unlock powerful insights.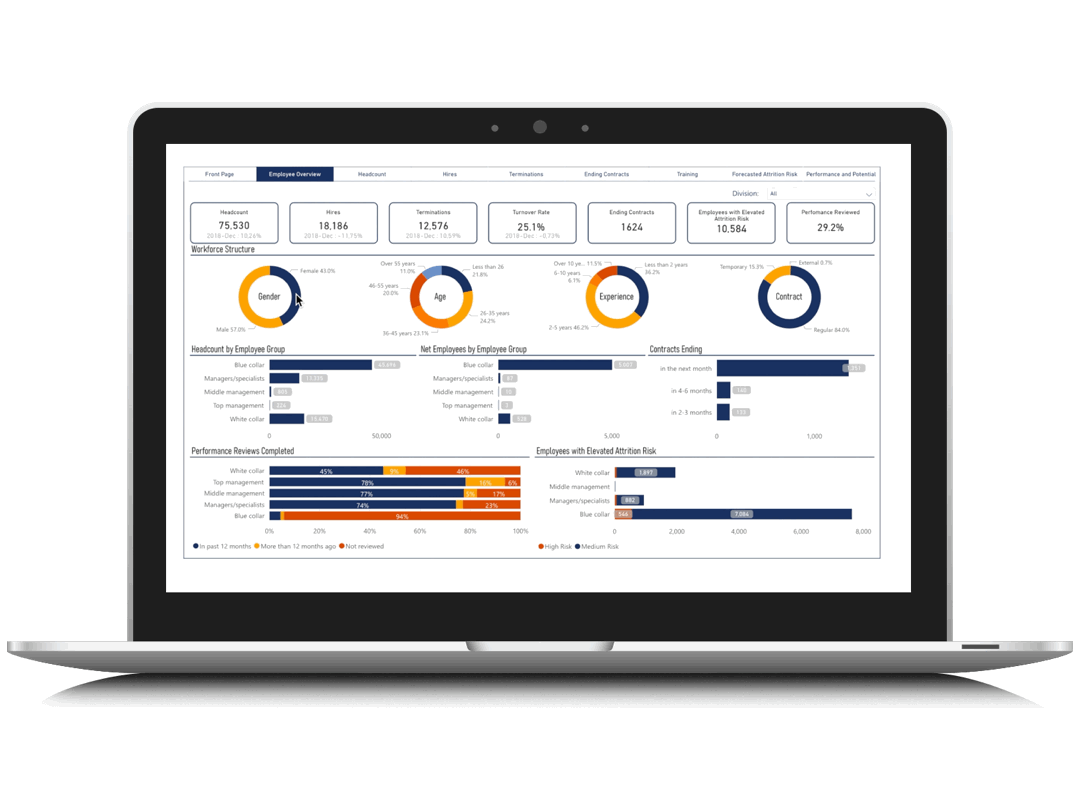 With People Analytics Platform you can create real value through automation of analytical processes and scaling your practice to the next level
People Analytics Platform connects seamlessly with the disparate HR systems and data sources, forms a synchronized insight-ready data model and integrates with your preferred BI and analytics solutions your organization is already familiar with, like PowerBI, Qlik, Tableau, Oracle Analytics Cloud and IBM Cognos.